MIXING NOZZLE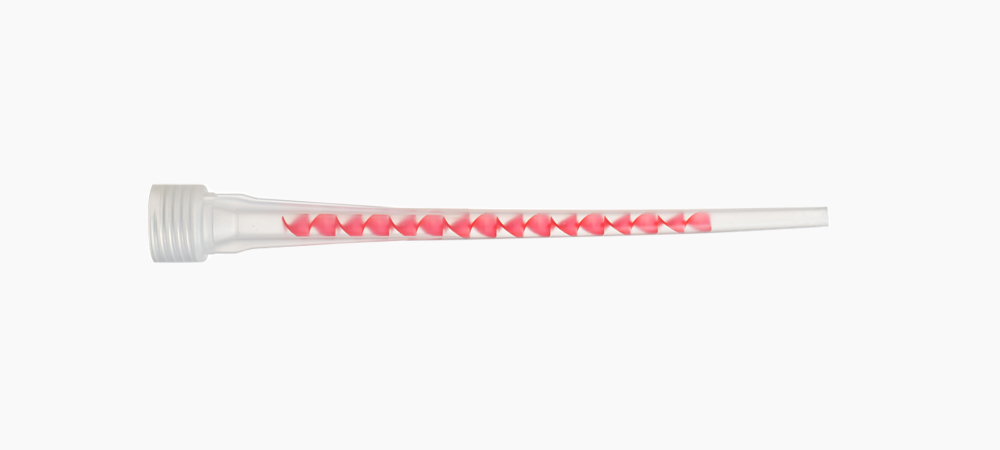 #817
Chemical anchor mixer nozzle
High quality 817 series static mixers to mix two components in dual cartridges by dispenser. The various sizes and alternating angled elements ensure consistent and accurate dispensing with products of various viscosities and cure times. They enhance control, produce less waste and save time by eliminating manual mixing. Static mixer is polypropylene.
Specification of #817 mixing nozzle
Item No.: #817
For 150ml/235ml/280ml/345ml/360ml/380ml cartridge
How to install chemical anchor?
1. Drill the specific hole size and depth. 2. Clean dust with brush and air blow pump. 3. Press out unmixed resin which can't be used. 4. Inject mixed resin into drilled hole and fill from the bottom. 5. Insert rebar/threaded rod/steel strip. Curing time refer to TDS. Don't touch until full curing. The installation process will affect the bonding performance of chemical anchors.