MANUAL MIXING TRANSPARENT EPOXY REPAIR MORTAR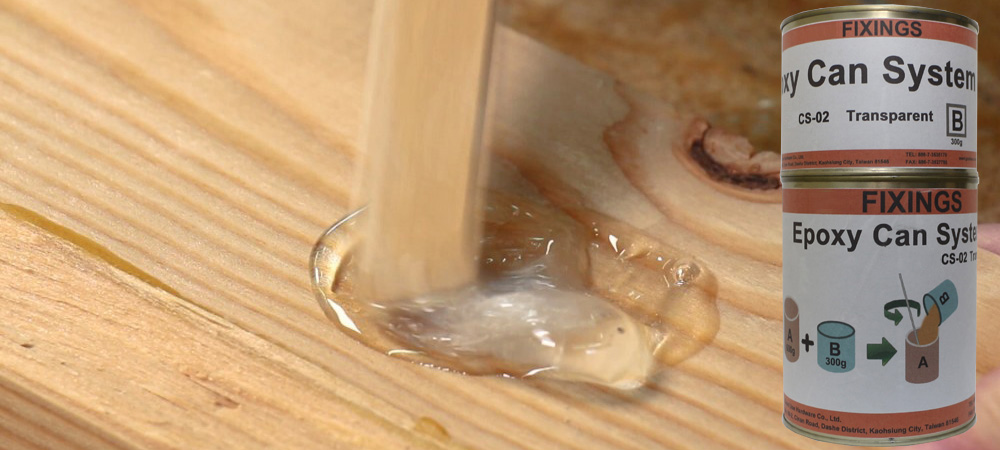 XCS-02 2:1
Transparent 2 part wood bonding epoxy mortar
100% Epoxy resin is a completely clear liquid epoxy styrene free two-part epoxy resin is very durable and flexible making it good penetration ability. This system is designed for restoring old or damaged concrete by creating a dense protective layer. It also serves applications requiring increased abrasion and impact protection combined with chemical resistance. Easy application multi-purpose. Suitable for a wide variety of applications. We can make different types of adhesive glue to satisfy customer's demands.
Specification of XCS-02 transparent epoxy can system
Material: Epoxy
Versions: XCS-02
Shelf Life: 18 months
Mixing Ratio: 2:1
Mixed Color: Transparent
Standard Package: 600g(resin) + 300g(hardener) in cans
WDB epoxy resin can system provides long working time
Styrene free construction material
Provide longer working time
Convenient for construction projects
Suitable for various applications
Easily mixed by hand
No caulking gun required
WDB epoxy resin can system is perfect for fixing wood construction
Fixing of wooden constructions
Repair crack concrete
Fixing for ceramic, tiles, marble, woods, stone, cement brick, ceramic, and sheet metal
Can be used for DIY or professional applications
Standard Packing
600g(resin) + 300g(hardener) in cans.
Resin: Transparent, Hardener: Amber
WDB Label or no Label.
EXP Date on the top of cartridge.
Customized Packing.
Let us know your requirement, we'll try to save your budget and meet deadline. Please Contact Us.