DIA. 16MM NYLON ANCHOR SLEEVE FOR HOLLOW BRICK AND BLOCK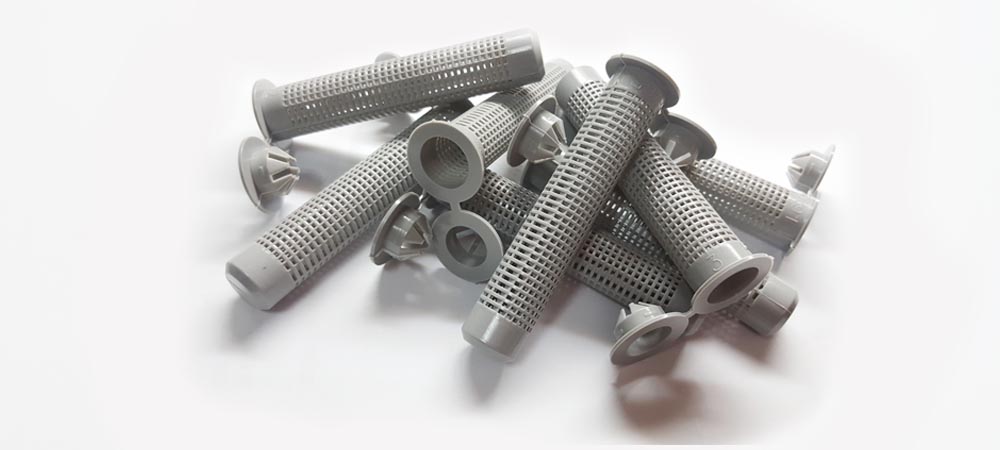 WDB-819 M16 X 85
M8-M12 hollow brick wall anchors fixing sleeve
Forms a solid plug of adhesive in the brick or block cavity to provide secure anchoring point.
Once the resin is cured you'll have a very strong anchorage that doesn't reply on expansion and the brick won't crack under load.
Nylon sleeve for anchoring on hollow substance
When fixing on hollow brick or block, nylon sleeve is essential fixing accessory for injection chemical anchor. Nylon material is chemical resistance and more sustainable. It seems like plug to be filled with mortar and hold the loading. WDB Co.,Ltd offer 3 size nylon sleeve for threaded rod M8-M14. WDB-819 M15X85 sleeve is for M8-M10 threaded rod. WDB-819 M16X85 sleeve is for M8-M12 threaded rod. WDB-819 M20X85 sleeve is for M12-M14 threaded rod.
Specification of M16x85 nylon sleeve
Item: WDB-819
Sleeve Size: M16X85 – 85mm long / 16mm diameter
Suitable for M8-M12 threaded rod and studs
M16x85 nylon sleeve is suitable for edge fastenings
Made by corrosion resistant nylon
No expansion stress on brick
Non-destructive installation
Easy and simple to install
Extensive range for various cost-efficient applications
Secure anchoring in perforated stone
Especially suitable for edge fastenings as the underground is not additionally strained by outer radial force
Anchoring through bonding and form mating between mortar, perforated substrate, anchor rod and underground
WDB M16x85 nylon sleeve is used for M8-M12 threaded rod
Suitable for medium load
Chemical fixing to various hollow materials, such as honeycomb brick, perforated sand lime brick, hollow blocks
For fastening many profiled materials, such as anchor rods, perforated sleeves, reinforcing rods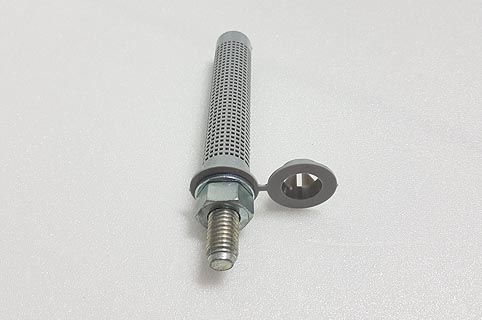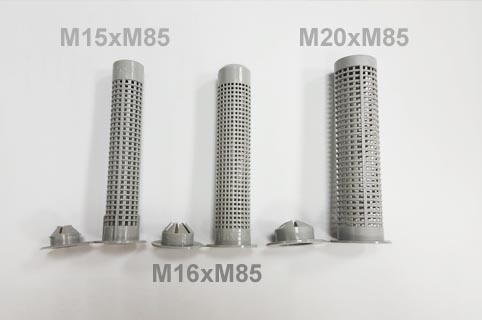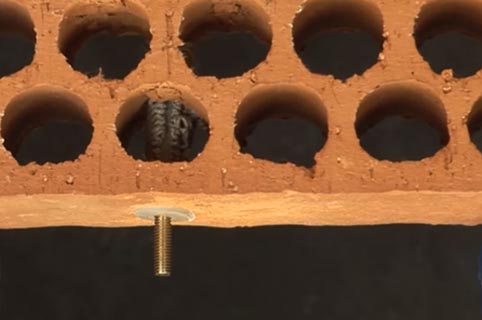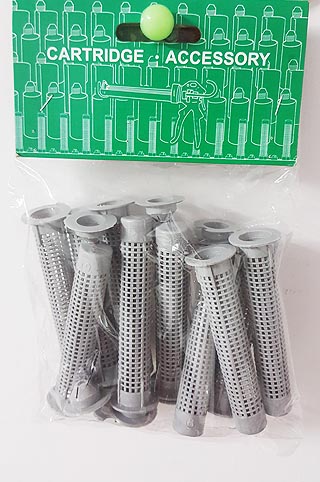 How to install nylon sleeve for hollow brick?
Drill hole to specified diameter in brick or block using a drill bit. Brush and blow dust out of holes. Insert nylon sleeve into hole. Dispensing chemical anchor into sleeve. Insert threaded rod or stud into sleeve. Allow adhesive to cure before loading.