BLOW-OUT PUMP FOR HOLE CLEANING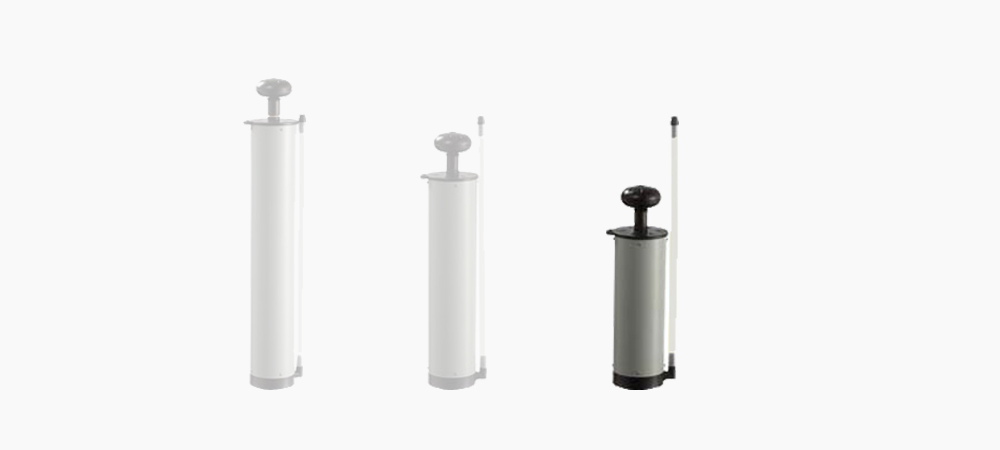 BAP-S
Chemical anchor hole cleaning blow pump
BAP-S blow-out pump is a solution for all kinds of sealant and epoxy installation. The air pressure is 5kg and with the 360° circumgyrate air-out pipe we can clean the drilled holes easily in any direction. It is light and portable, definitely a must-have tool for chemical anchor fixing. BAP-S blow-out pump is suitable for small size of drilled hole.
Specification of BAP-S blow-out pump
Item No.: BAP-S
Air Pressure: 5KG
Revolving air flow pipe device
PVC Quality body
Length of body: 190mm
Length of pipe: 300mm
Standard Packing
One piece in PE bag
24pcs per carton
Other packing requirements, please check with us.
How to install chemical anchor?
1. Drill the specific hole size and depth. 2. Clean dust with brush and air blow pump. 3. Press out unmixed resin which can't be used. 4. Inject mixed resin into drilled hole and fill from the bottom. 5. Insert rebar/threaded rod/steel strip. Curing time refer to TDS. Don't touch until full curing. The installation process will affect the bonding performance of chemical anchors.