ABOUT US
WHAT WE DO
We provide OEM and ODM service for chemical anchor product
Being a professional manufacturer, we have capability to provide customized service to fulfill clients' demands. We can customize the formula as well as the package base on your requirement. We have offered more than 100 brands of private label chemical anchor product worldwide, and the number is still keep going up.
Professional consulting for chemical anchor product with technical data supports
We put a lot of efforts to study the data of chemical anchor and to run testing in European lab as to acquire CE certificate for our chemical anchor is currently our first target. WDB is not only engaged in profession, but also provided excellent chemical anchor products.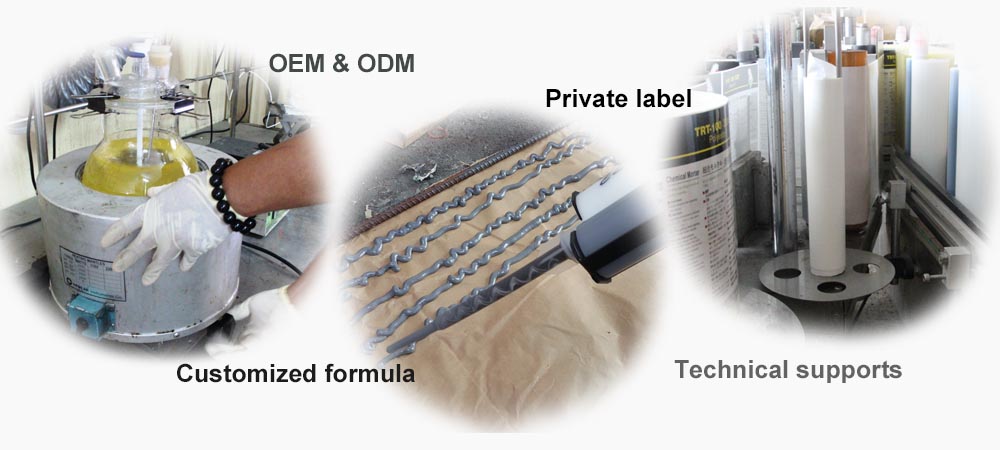 WHAT WE HAVE
Professional facilities and equipment for manufacturing chemical anchor
For well control the quality and reduce the cost, we invested injection molding machine to produce two-component empty cartridge, mixer, and nylon sleeve. We also have a well-equipment lab and reaction tank to react vinylester resin by ourselves instead of outsourcing the resin. Thus, we have capability and flexibility for fast delivery and rush orders.
Flexible production for small quantity of chemical anchor with private label
Start with 500pcs chemical anchor and 2,000pcs of label, you can have the chemical anchor with your own label and brand. It is free to store the labels for future orders. With our easy operate filling machine and labeling machine, reorder with any quantity is acceptable.
Multiple Testing to ensure stable quality of chemical anchor
To offer good stability quality for our chemical anchor product, we conduct tests for every batch of production. One of the tests is pull out testing with specific equipment to ensure our chemical anchor products provide high bonding strength. We also put the chemical anchor into temperature testing chamber to test its gelling time and curing time. We are proud of our products and are confident of what we serve.